About Us
METCA INSTITUTE OF TEACHER EDUCATION established in 2007 by Muslim Educational Trust For Coastal Area, is a teacher training college managed by Muslim Minority in Varkala Taluk to promote the cause of education in this area, to provide quality teacher education to educationally backward Muslim minority students and the other marginalized sections of the society. The College is affiliated to the University of Kerala . The college is providing courses in education at graduate - B.Ed. level, providing 5 optional subjects viz., Mathematics, Physical Science, Natural science, Social Studies, and English The college is recognized by National Council for Teacher Education (NCTE). The College has excellent infrastructure and instructional facilities. The college is to make distinctive and eloquent contribution to the course of teacher .
The college aims atdeveloping socially inclined, morally and ethically upright, professionally skilled and dedicated teachers of tomorrow.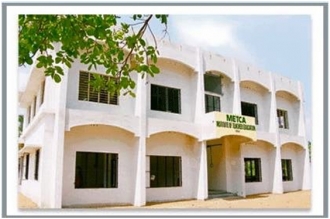 Our Vision
"To Become an Institute Preparing Professional and Humane Teachers".
Our Mission
"To develop Reflective Teachers with Positive Attitudes, Values and Humane perspective, along with Skills for the craft of Teaching."